Holy Trinity Primary School
'An outstanding school' Ofsted 2013
Latest Dates for the Diary Events
Summer Holiday

21

Jul

2016

Summer Holiday
Lent Fundraising - Molly's Smile Fund
Earlier in the term Jane visited Holy Trinity with one of St George's Consultant Nurses, Deborah, to tell us how our Lent Appeal will help people who are being treated in intensive care. She showed us lots of the equipment and explained what it can feel like to be a patient in intensive care.
We are pleased to say that Jane and Deborah will be returning to Holy Trinity on Friday 8th July so that we can give them a cheque for our Lent fundraising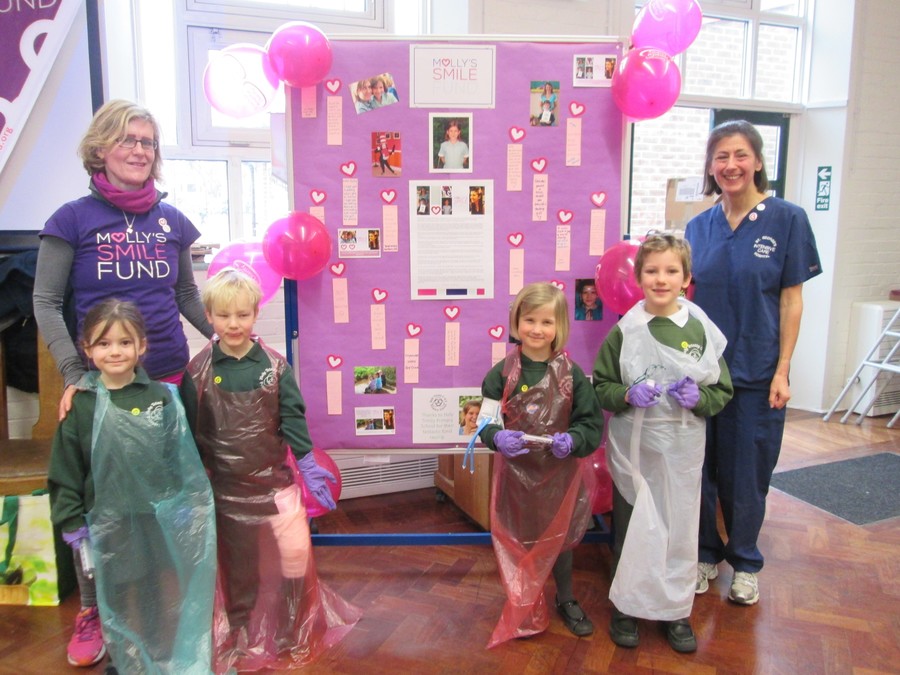 See below for HOTS most recent newsletter.
Writing Workshop
Thank you to the many parents who attended our Writing Workshop, it was wonderful to share with you how we teach writing in school and we hope that you gained some useful tips to help at home.
Please find below the two presentations used. The first one explains how writing, and in particular the Big Write, is taught in schools and the second provides the tips and tricks of writing.
Many parents enquired at our Mindfulness presentation as to where they would be able to learn more about Mindfulness. The presenter, Anna Wille, gave us these suggestions: